Types of Insurance
Liability liability insurance (Liability)
If you cause a personal accident (Bodily Injury) that causes others to be injured, or a property damage that will damage other people's cars or property, or public property, and you are liable for damages In return, the insurance company pays the compensation amount to the victim within the guarantee limit amount set. The minimum limit stipulated in California state is $ 15,000 per person, $ 30,000 per accident, objective is $ 5,000 per accident. Also, when stopped by the police, presentation of insurance policy is requested at the time of vehicle registration (registration), etc. If it is not subscribed it will be subject to a fine.
Passenger insurance (Medical)
If you and the passenger are in an accident, the insurance company will pay the medical expenses within the limit regardless of whether or not there is negligence.
Uninsured Motorist
If you are suffering from a car accident, if the other party is insurance and there is no payment ability and the other insurance company has no ability to pay, even if the other party is liable for compensation, on behalf of this Your insurance company will pay for your medical expenses and car damage within the limit.
Vehicle insurance (Collision & Comprehensive)
An insurance company will compensate insurance companies in the event of damage to your car due to collision, or theft, fire, mischief etc. (Comprehensive). Whether your negligence or not is not an issue, usually you have set a deductible amount (Deductible) of between $ 250 and $ 1,000, and premiums are finely set according to the year, model, grade etc. of your car . In addition, if you are purchasing a car lease or loan you will be required to join.
Car rental fee refund RENTAL REIMBURSEMENT
We will refund the rental car expenses used during the car repair period after the accident within the set limit.
Towing expenses refund Towing & Labor
If the car becomes unable to drive due to an accident, we will refund towing expenses to the repair shop, home etc within the set limit.
* Car rental and toll reimbursement will be an option for vehicle insurance.
Calculation of insurance premium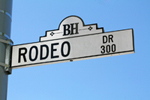 Insurance premiums are calculated based on personal information such as sex, age, address, driving history, accident history (accident of negligence), violation history, and vehicle information such as year, model, grade. Also, the calculation of insurance premiums is not uniform, such as the rate of the insurance company from time to time and when the customer applies to the discount program applied by the insurance company. Therefore, you can calculate an accurate insurance premium by getting accurate information of the customer.
Insurance period
Insurance period can be selected as 1 month, 3 months, 6 months, 12 months. Updating is also possible when the period is over. In addition, when you return home to Japan after joining, you can also cancel in the middle of the contract period.